Enjoy the fantastic rooms and tasty breakfasts prepared by Alessandro and Massimo, come to Parblanc, experience nature and the easy, genuine mountains.
Explore the valley and enjoy the landscape… but don't forget to stop at Furnel & Pirol to taste the delicious menus offered by this wonderful tavern. You will not regret!!
Book a table and hitch a ride to reach the restaurant onto a snow cat crossing the ski slopes, this is all possible at the Ski Grill!!
Enjoy the fantastic menus, or stop by just for a sandwich… whether it's winter or summer, the Ski Grill awaits you!
The Vallepicciola winery is born in the most uncontaminated lands of Chianti.
Nature blends with architecture, creating a fascinating place… to visit!
An original and welcoming apartment with a breathtaking view where to spend a wonderful stay in Chamois and enjoy the mountain winter and summer opportunities to the fullest!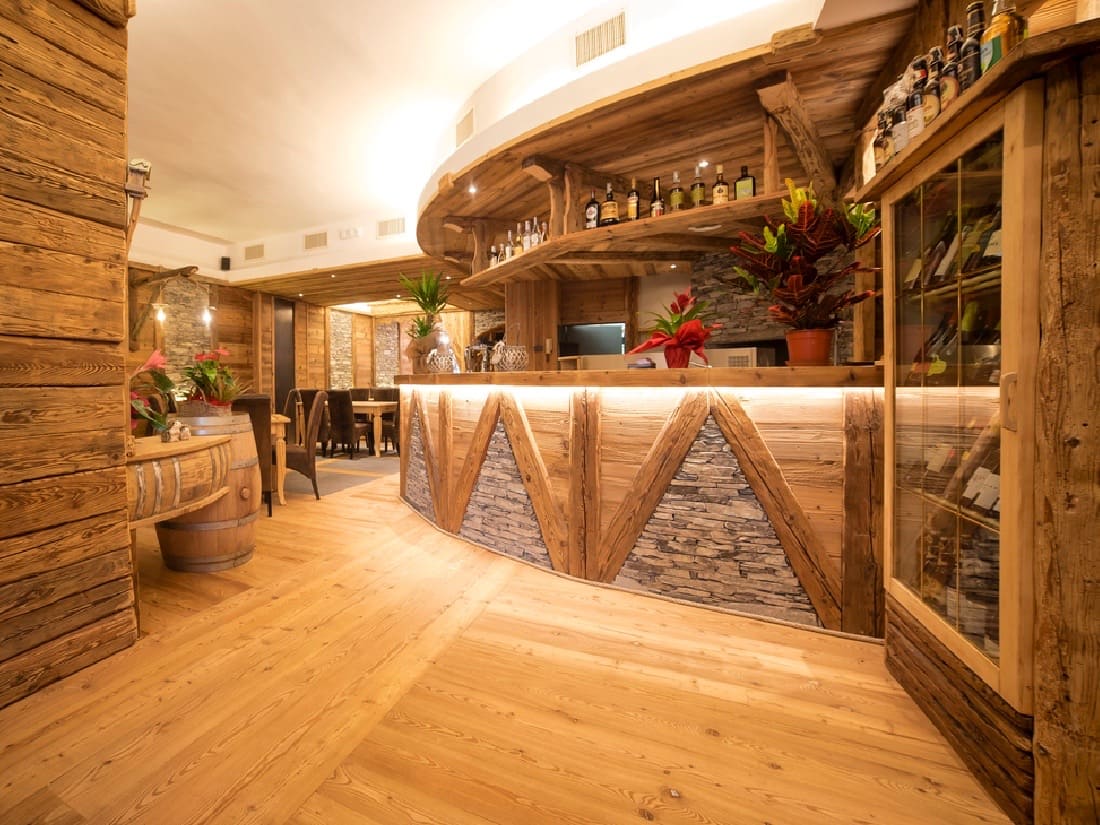 Book a table for lunch or dinner, you will savor typical local menus prepared with seasonal products at km 0.
Taste and beauty will embrace you…
Holiday Farm Cascina Veja
Experience a stay at Cascina Veja!
Immersed in the green of nature, remember rhythms and flavors of the past, thanks to a peasant cuisine and natural products from the vegetable garden…
Try 30 & Lode, a modern and lively location…
We invite you to enjoy an excellent pizza, result of years of research and selection of the highest quality ingredients.
Genuine, tasty, excellent quality typical products of the Cuneo valleys… try to believe!
Express your identity by wearing a custom-made, unique accessory… or make a special, unparalleled gift… this is the emotion Paolo will give you!
Experience nature with long walks or by bicycle and then let yourself be pampered here at Virasol, relaxing in the wellness area, giving you a regenerating rest in a cozy room and enjoying a delicious breakfast…you are welcome!!
Experience Nature, relax in the SPA, experience Cinzia's hospitality in the heart of Castelmagno's land, in the Grana Valley.
Horse riding, rafting, mountain biking…for family, couples, friends, and with your loved ones, Stura River Village is the place to enjoy time, because time is the most precious thing we are given.
After a long walk or a nice skiing try Chalet Le Marmotte: it is the ideal place where to spend a restful day in the mountains, relaxing on the panoramic terrace and savoring tasty dishes and, in summer, observing the rich flora and fauna of the surroundings. Marmots will not lack!!
We invite you to Valle Pesio, simplicity and courtesy will make you feel at home…And after a tiring hiking…you will relax in the suite!
Stop by Debora where you can buy genuine characteristics products and taste typical food in an home-made restaurant.
Book at Christian and Meme: Their skills, the attention and care they apply to their work is evident even from the style they decided to furnish their barbershop.
Try Tony's pizza, taste Samantha's desserts. Breakfast, lunch, dinner or simply a snack…it will be a pleasant surprise.
Paolo Bosoni's hospitality is unparalleled, the location… wonderful, the wine… outstanding… You gotta try it!!
Experience a different soiree… the place will surprise you and Mimmo's pizza is delicious!!
Go to one of the "La Poiana" stores, you will find tasty artisan products… a wide choice of mountain cheeses awaits you!!
When you pass by Monasterolo di Savigliano, you can buy quality meat and see the fantastic cold cuts display case made in glass and ancient beams…
Relax, emotions, perfumes… a small but well-kept wellness center capable of giving you dream moments!
The pleasure of feeling on the roof of the uncontaminated Valle Maira but with the comfort of the best facilities!